For more than four decades, Community Table has been helping struggling families by providing food, resources and assistance.
Learn more about who we are.
Testimonials from our Volunteers
It feels good that we're able to provide food for those in need. I really enjoy getting to know the families we help. Plus, I enjoy socializing with fellow volunteers, getting to know them and going to lunch with them.
When asked why they have been picking up bagels for so many years, Roz answered, "Because people are hungry and it's a shame to waste food. Plus, we REALLY like all the volunteers and the staff at Community Table!"
Jeannine loves "connecting" with the community she has known all her life in Arvada. "It's the social piece really," Jeannine states, "Seeing the people—the families we help and fellow volunteers" that keeps her coming back.
"It's such a great cause—everyone needs food, especially during these times when folks are often short on income. Food, shelter and clothing are basics we all need, so it's great to know I'm helping folks meet some of those basic needs. Also, I get to socialize and work with some really nice folks (other volunteers)! And, it gets me off the golf course twice a week!"
When asked about her favorite part of volunteering, Marilyn quickly answered, "mingling with clients and volunteers," and added, "the appreciation." It makes her feel really good to hear that she helped someone in need.
When we sit down to dinner, we thank God for the food bank.
During these tough financial times, the Community Table food bank has been a real lifesaver. When you're hungry, it isn't easy to focus on much else. The volunteers and staff are kind and friendly. The food is well organized, and the portions are generous. I am truly grateful for their assistance.
I love this food bank. The people are very kind, and the food is never spoiled. The selection is awesome, and you get to choose your own stuff. They always have unlimited bread. They have computers, and the Bridges program is really nice too if you need more help.
Thank you very much for being here for those of us who need you. I cried when I left after receiving food. You took a huge weight off my shoulders. God bless you and everyone there.
Very nice and helpful people. I needed some food because my cabinets were bare, so I went there, and they helped me out. I love my Community Table.
I found Community Table on the state's resource page and am so thankful for everyone involved with the organization. Not only were they super friendly, but the quality of the food and the incredible amount was also so appreciated.
Founded in 1982 by concerned citizens, the Arvada Food Bank began distributing food to hungry families from a small house. Thanks to our volunteers and supporters, we're now the Community Table, and we've grown in size and scope to be one of the largest emergency food assistance providers in the metro Denver area.
We now serve neighbors in need across the northern Denver metro area, including Arvada, Wheat Ridge, Golden, Westminster, Thornton, North Denver, Federal Heights and surrounding communities. Our dedicated staff and hundreds of volunteers work together to feed and provide support and resources for thousands of struggling families.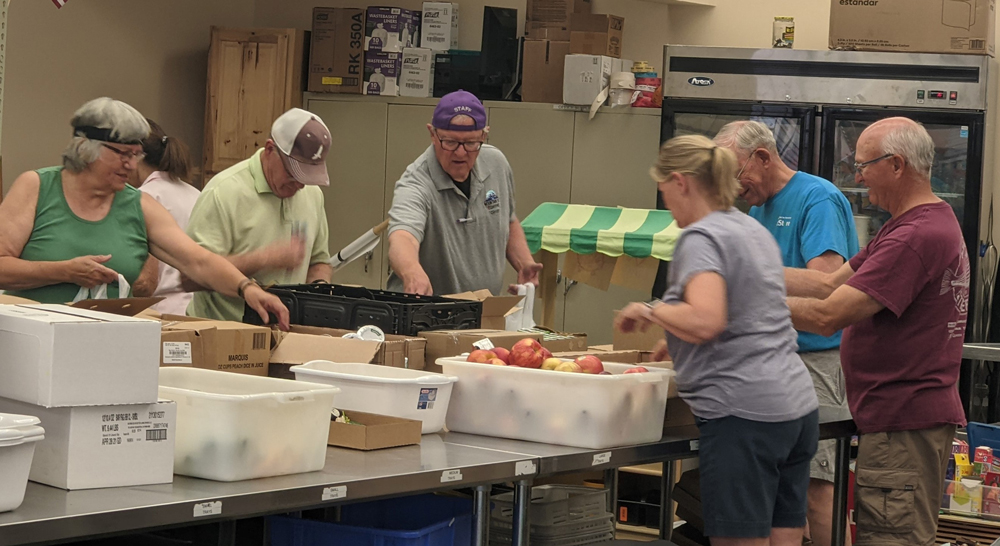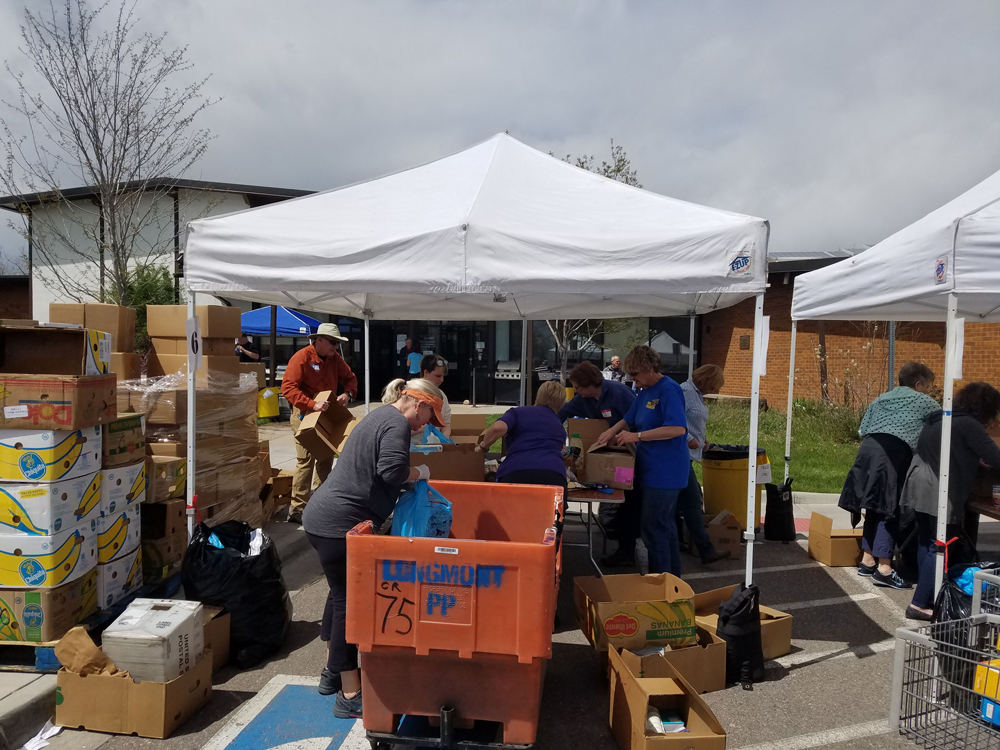 Providing food is still our core mission, but our support for those in need now extends far beyond. In 2014, we added a "hand up" to our mission by adding assistance programs and resources struggling families need to lift themselves out of poverty—including emergency financial assistance for rent and utilities, public benefits application assistance, a client computer room and more. In 2019, we began hosting shower services for people experiencing homelessness, and we opened a FREE onsite health clinic. Most recently, we've added laundry and dental services and even cooking programs for those on a budget.
With your continued support, we know we can do even more to help our neighbors in need.
We are compassionate in all our relationships.
We honor and respect the dignity of our clients.
We demonstrate integrity in all matters.
We are efficient stewards of all resources.
We value innovation for continual improvement.
We provide exemplary service to the community.
Community Table prohibits its staff, board members, volunteers, contractors, agents and anyone involved with operation of the Food Bank and related activities from any form of discrimination against persons served by the organization, applicants, employees or any other individuals with regard to race, color, national origin, religion, sex, gender identity (including gender expression), sexual orientation, disability, age, marital status, family/parental status, income derived from a public assistance program, or political beliefs.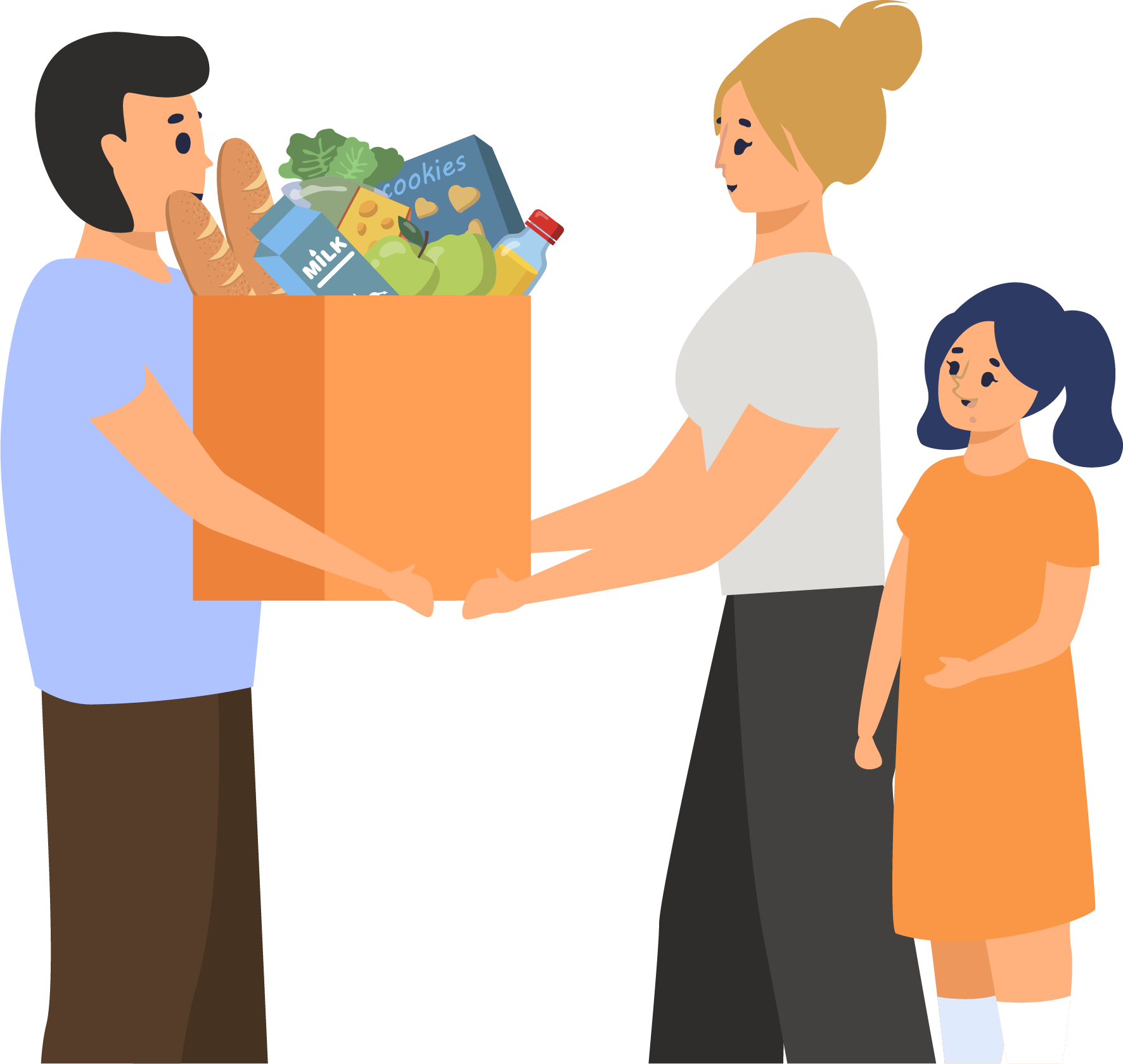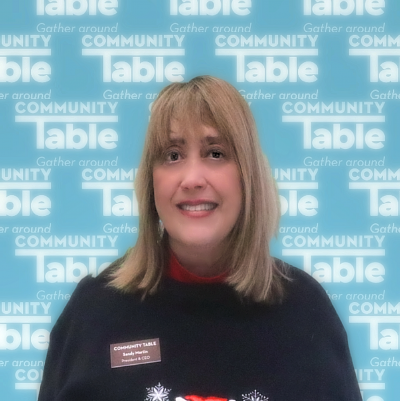 Sandy Martin
President and Chief Executive Officer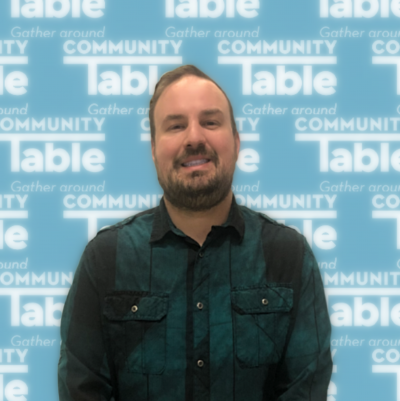 Rocky Baldassare
Chief Operations Officer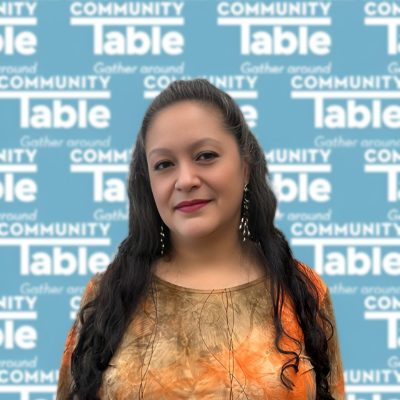 Bernadette Velasquez
Executive Assistant
Leanne Cadman, CFRE
Chief Communication and Resource Officer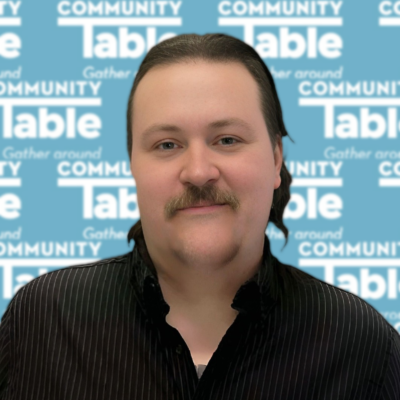 James Normandin
Manager of Food and Safety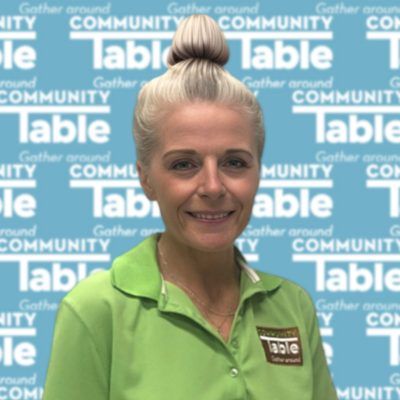 Shannon MacDonald
Manager of Assistance Programs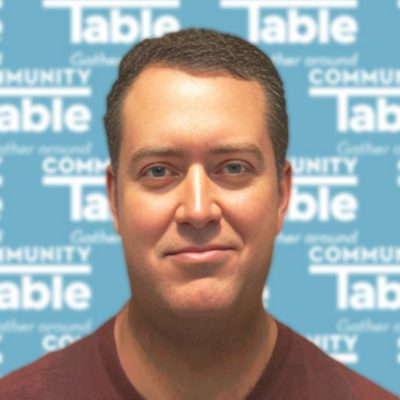 Bobby Peterson
Manager Communication and Resource Development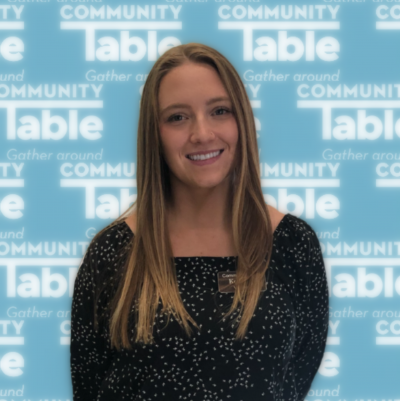 Kennedy Clark
Community Engagement Coordinator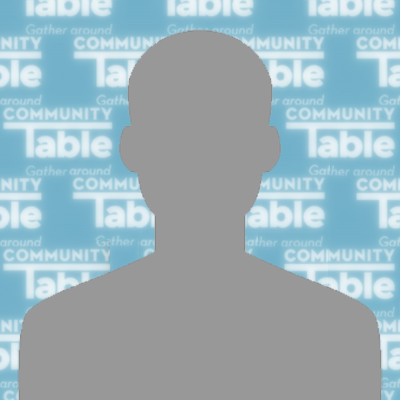 Erika Sabovik
Volunteer and Food Programs Coordinator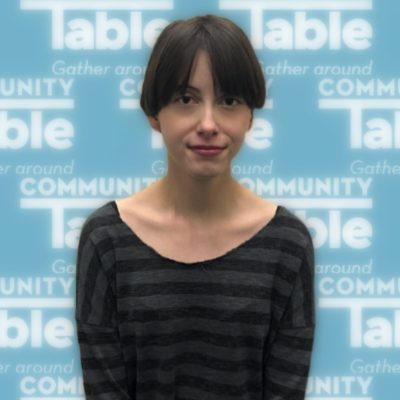 Kaylee Peterson
Child Waiting Area Specialist
Good Work - Good Stewardship
We value total transparency and accountability. Please use the links below to review our most recent financial information, annual report and other documents of interest. Questions about our financial reports can be directed to Sandy Martin, CEO, at smartin@cotable.org.
If you have any questions or other needs, please email us at: info@cotable.org. Read our Donor Privacy Policy.