Lend a hand, feed a neighbor.
Your helping hands mean the world to people needing food and other assistance. There are many ways to volunteer at Community Table, and every bit helps those in need.
We supply the training and camaraderie, and you get the warm fuzzy feeling knowing you helped make a difference in our community.
Volunteers are the heart of our organization. Last year, volunteers generously contributed nearly 23,000 hours of their time—equivalent to 13 full-time staff—helping us collect, sort and distribute nearly 1.5 million pounds of food.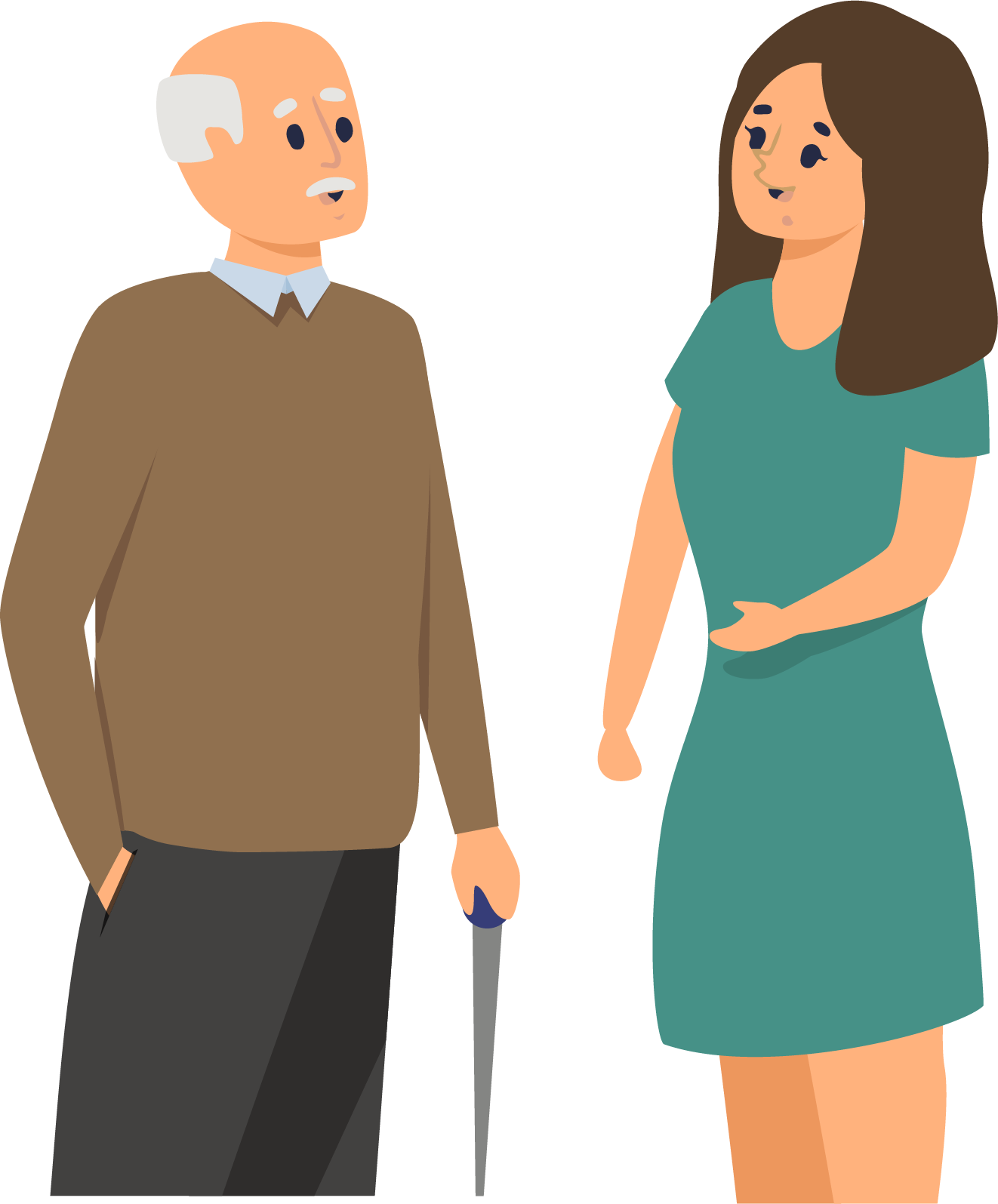 Volunteer Opportunities for Individuals
Get Involved: Volunteer Your Time!
Ongoing volunteer opportunities for individuals include:
Sorting daily donations of produce, baked goods, dairy products, canned goods and frozen items.
Picking up donations from grocery stores and food drives.
Providing customer service in our pantry to welcome shoppers and help them select food.
Welcoming people in need and managing lines and lobby waiting areas.
Providing data entry and clerical support.
Assisting with annual events such as the 25X25 Food Drive, Stamp Out Hunger Food Drive, Charity Golf Classic and more.
Tutoring people studying for their GEDs.
Supporting Feeding the Future, Mobile Pantry and drive-thru food distribution programs.
Most ongoing volunteer opportunities are Tuesday to Friday from 8 am to 5 pm, and select Saturday mornings from 8 am to 12 noon. Shifts vary but are generally two to four hours or more. 
To learn more about volunteering at Community Table, please review our Volunteer Handbook.
If you're interested in volunteering, please complete our online application. Once we receive your application, our volunteer coordinator will follow up with the next steps.
Volunteer Opportunities for Businesses, Organizations and Groups
Get Involved: Volunteer as a Team!
Community and Court-Ordered Service
Community Table offers opportunities for individuals to complete community service obligations by volunteering at our facility, including high school community service and court-ordered community service.
Community Service Opportunities for Students
Community Table provides opportunities for students ages 13 – 18 to fulfill community service hours. A parent or guardian must accompany youth ages 13 and under.
Court-Ordered Service Hours
Community Table provides opportunities for individuals to fulfill court-ordered community service hours. A parent or guardian must accompany youth ages 13 and under.
Before contacting us, please review our Community Service Guidelines:
Community Service volunteer opportunities for students are limited to youth ages 13 – 18. A parent or guardian must accompany youth ages 13 and under. Community Service shifts are available Monday- Friday from 9:00 am – 4:30 pm. We have limited slots available on a first-come, first-served basis. The length of shifts is at our discretion.
Due to our ongoing regular volunteer shifts, the number of community service opportunities is limited. If shifts are available, you may only accumulate one to four hours per week. During the summer or school holidays, the availability of service hours may be greater and more flexible.
Exception to age and available days may vary as needed seasonally or for special events.
We cannot accept those sentenced to theft, violent crimes, substance abuse, possession and crimes involving inappropriate sexual activity. There are NO exceptions to this policy.
Community Table reserves the right to deny or terminate Community Service to participants at any time.
To inquire about community service, please call our volunteer coordinator at 720-437-6392 or email volunteercoordinator@cotable.org
We love getting creative as we raise funds and collect food to help our neighbors in need. We hope you'll join us by participating in our fun and meaningful annual events.
Tee Off Against Hunger!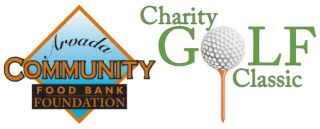 Every August, our sister organization, the ACFB Foundation, hosts its annual Charity Golf Classic. 100% of the proceeds benefit Community Table, helping feed the hungry and providing emergency assistance and self-sufficiency programs for families in need.
This year's Charity Golf Classic will be held on August 28 at Legacy Ridge Golf Course in Westminster and includes breakfast, lunch, drink tickets and prizes. Shotgun at 9 am.
Act fast. The Charity Golf Classic sells out. To ensure your spot, become a sponsor today!
To learn more about sponsorship opportunities, contact our resource development team at 720-437-6394 or lcadman@cotable.org.
Stamp Out Hunger Food Drive
The Largest One-Day Food Drive in the Nation Happens every year in May!
Every year, on the second Saturday in May, the National Association of Letter Carriers conducts its annual Stamp Out Hunger Food Drive. This vital food drive helps us stock our warehouse for the busy summer months when food donations are traditionally scarce, and struggling families need more food to feed children who are not in school.
Donating is easy! Pick up extra nonperishable groceries and personal care items such as peanut butter, tuna, canned fruit and beans, shampoo, bar soap and diapers. Your postal carrier will leave a blue plastic bag with your mail in early May. Fill the blue bag or any bag with your donations and place it by your mailbox by 9 am on the second Saturday in May for collection by your postal carrier or a volunteer.
Want to Help? We need 150 volunteers to make the drive a success!
The Stamp Out Hunger Food Drive is a fun and inspiring volunteer opportunity for individuals and a great team-building event for businesses and organizations. We need more than 150 people to help us collect, sort and pack food at three separate locations in Arvada and Wheat Ridge, working two to three-hour shifts. Most jobs require standing, and some require lifting. Drivers work in teams and use their own vehicles, preferably trucks, vans or SUVs. We also need teams to stack , wrap and move food pallets at each locations
To volunteer as an individual or group, please call 720-437-6399 or email volunteercoordinator@cotable.org
In 2024, the Stamp Out Hunger Food Drive will take place on May 11, 2024.
Need donation ideas? Please review our Food Donation Guidelines.
25X25 Community Food Drive
Are you ready for a challenge? Help us collect 25,000 pounds of food by December 25!
We host an annual food drive between Thanksgiving and Christmas to ensure we have enough food to feed families during the holidays. Each year, our goal is to collect 25,000 pounds of food by December 25.
Individuals: Drop off your food donations at a community collection site or Community Table.
Businesses and Organizations: Host a food drive at your location, and we'll pick up the donations.
CLICK HERE for updates and to check this year's food drive progress.
Download a 25×25 Community Food Drive flyer HERE.
Businesses and organizations, CLICK HERE to schedule a food drive pick up.
September is Hunger Action Month
Go ORANGE for Hunger Action Month by volunteering, advocating, fundraising and donating to help eliminate hunger in our community.
Hundreds of thousands of Coloradans are facing hunger—many for the first time due to the lingering effects of the pandemic and, more recently, record-setting inflation. This Hunger Action Month, join us in taking action. Together, we can achieve a hunger-free community.
Visit cotable.org and follow us on Facebook, Twitter and Instagram for more ways to help support our fight against hunger all year long.
Don't wait till September to take action to end hunger. Donate, volunteer and advocate today!