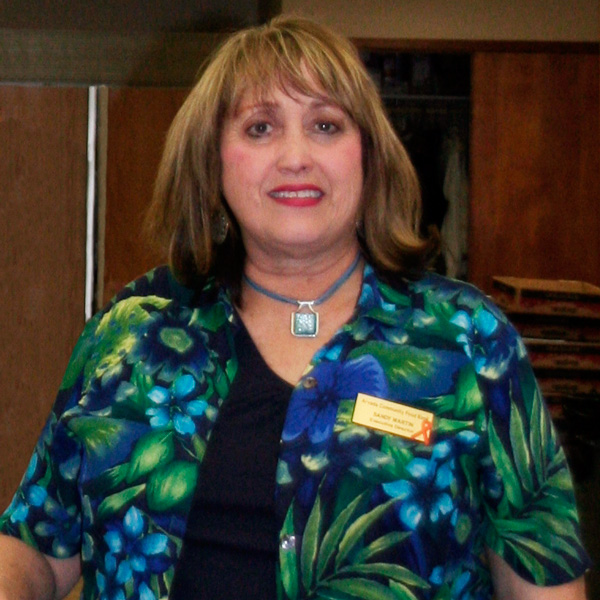 Sandy was appointed the new Executive Director of Community Table in June 2013. She has over 30 years of extensive experience in non-profit and governmental human services management.
Sandy holds a Bachelor of Science degree in Human Services from Metropolitan State College of Denver and a Master's in Public Administration from the University of Colorado, Denver. Most recently she was the Chief Development Officer for Warren Village. She served for nine years as the Head Start Director for Jefferson, Clear Creek. Gilpin and Park counties and prior to Head Start she worked for the Fitzsimons Redevelopment Authority as their Community Outreach and Communications Manager. Sandy was the Human Services Director for the City of Arvada for 15 years. Her skills include management/supervision, fund and program development, budgeting and financial management, strategic planning, goals setting, public and community relations and marketing. She was on the original planning committee which established Community Table in 1982. (Ms. Martin's photo courtesy of Colorado Community Media.)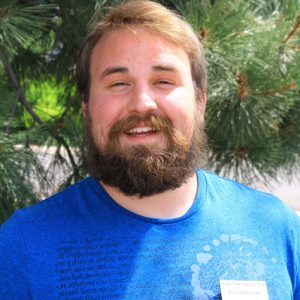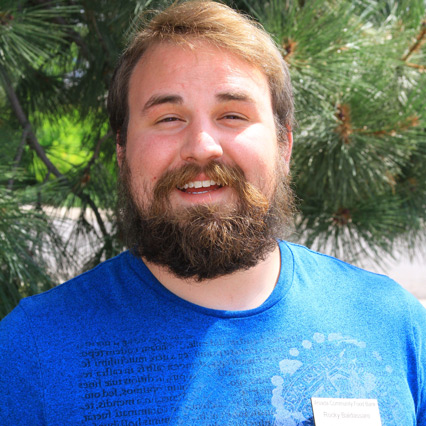 Promoted to Director of Food Programs in 2020, Rocky graduated from Colorado School of Mines in May of 2014 with a degree in Chemical and Biochemical Engineering.
Rocky briefly worked for a fracking company in West Virginia until the company he worked for went under due to oil and gas prices. After returning home, he started volunteering at the Food Bank. After several months of stellar work, he was offered the position of Pantry Supervisor. He enjoys the unique challenges of the work, the volunteers, and helping others. His skills in process engineering have helped the Food Bank greatly.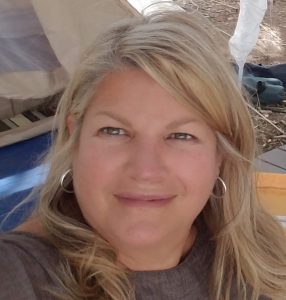 After more than 18 years with the Arvada Center for the Arts and Humanities, Leanne joined Community Table in July 2018 as our new Director of Development.
Most recently serving as Associate Director of Philanthropy at the Arvada Center, Leanne assisted with the overall management and performance of fundraising programs with an emphasis on corporate sponsorships, foundation and government relationships and grants, community partnerships, social events, and in-kind donations and responsibility for prospect identification, cultivation, solicitation, recognition and stewardship, planning and implementing campaigns, appeals and giving programs. She previously served the Arvada Center as coordinator of school programs and as philanthropy coordinator. A graduate of Regis University, with a B.S. Magna Cum Laude in Business Administration (Management Emphasis), Leanne has also been recognized as a Certified Fund Raising Executive by CFRE International which certifies experienced fundraising professionals for achieving the highest standards of ethics, competence and service to the philanthropic sector. In addition, Leanne is an ongoing volunteer for and member of various local, state and organizations, including serving as the board of directors chair, judge, resource partner, speaker and trainer for numerous charter and public school organizations.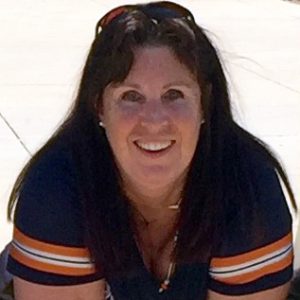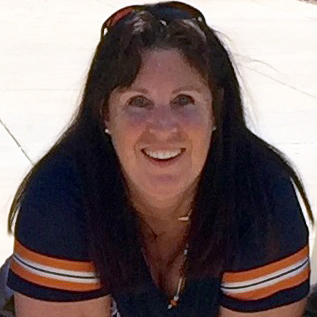 A member of the CT staff since 2014, Sandie's experience in the nonprofit sector includes more than 20 years as an Executive Director and Board Member. Her skills in non-profit management, resource development, and strategic planning are an additional benefit to the Food Bank beyond her role directing Community Table's financial activities.
Beginning her career with numerous, progressive positions within local, state and national United Way organizations, Sandie moved to Colorado in 1995 to join the US Field Hockey staff in the lead up to the 1996 Olympic Games, and was promoted to assistant executive director within a year. In 2003, she became executive director of the Ultimate Players Association (now USA Ultimate), the national governing body for the sport of Ultimate Frisbee, and was the first non-player of Ultimate to lead the organization. In 2010 she joined the Board of Directors of the World Flying Disc Federation, serving first as secretary and later as Treasurer of the Board. Sandie is a graduate of Lynchburg College (VA) with a B.A. Magna Cum Laude in English and Philosophy. From 2016-2020, Sandie served as an elected member of the Board of Trustees for the Town of Superior, CO. She is also a hard-core Denver Bronco Fan and season ticket holder.
Shannon began volunteering at Community Table in October 2019 after retiring from the insurance industry with 27 years of service. During her insurance career, she volunteered at many organizations. In the fall of 2021, Shannon put her years of volunteer experience to work when she transitioned to the position of Volunteer Coordinator.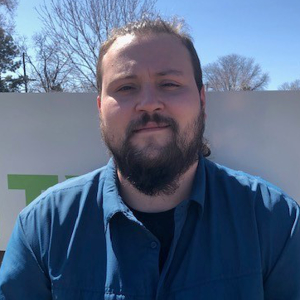 James joined Community Table in February of 2020 as an independent contractor to assist with COVID-19 safety guidelines. He currently serves as the Manager of Food Programs, a position he's held since November 2020.
The majority of his job responsibilities revolve around the Feeding the Future program and the collection of food drives, but most days you can find him in the warehouse handling food alongside our hardworking volunteers.
James is a passion-driven individual with decades of experience in musical performance and team sports. He spends most of his free time either working on music performances for various local artists and groups, or working with the Alameda Jr/Sr High School football program as a lineman coach. Whenever he doesn't have one of his many obligations, he's usually hanging out with friends or "cruising" enjoying some solidarity.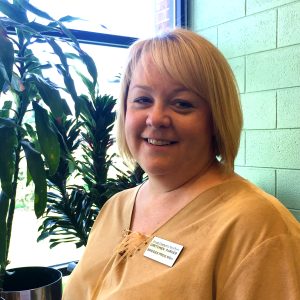 Joining Community Table in April 2015, Gretchen brings over 20 years of experience in the human services field to our Bridges to Opportunity Program.
She began her career as an AmeriCorps VISTA member and later held a variety of positions at Goodwill Industries, including Case Manager, Employment Specialist, and Program Manager – all the tools that make her a great fit for leading Bridges to new levels of excellence. She has also worked at the Denver Department of Human Services (through Catholic Charites) and with the Colorado AIDS Project. Gretchen is a graduate of Metro State College of Denver's School for Professional Studies and holds many certifications in specialized areas.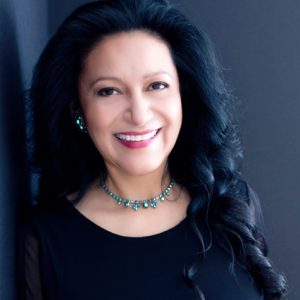 Bernadette has an Associate's degree in Legal Office Management, graduated with honors Summa Magna Cum Laude from Denver Business College, and also has a TESOL Certificate from the University of Colorado Denver.
Bernadette also earned a Certificate as an Accounting Technician from Accounting & Business School of the Rockies. Acquired over 15 years' experience working with Adams 12 Five Star Schools as an Administrative Assistant, Bernadette possesses the knowledge, support, and sensitivity of working with individuals and groups from diverse academic, socio-economic, and cultural backgrounds while establishing, maintaining, and fostering a positive working relationship.
While we have no regular staff openings at this time, we are always in need of volunteers.
Regular Food Bank Opportunities include:
Sorting daily donations of produce, bakery, dairy, canned goods or frozen items
Data entry/clerical support assist with data entry and administrative duties
Driving to pick up donations from grocery stores and food drives (a pickup truck and current insurance are required)
Customer service in the Client Choice area to welcome and help shoppers to find the food products they need
Assisting with special food drives like the National Association of Letter Carriers for the Food Bank, our Thanksgiving Distribution, our once-a-year inventory or other special one-time needs
Please note that not all position are open at all times. See position descriptions below for more details.
If you are interested in volunteering with us, you must apply by filling out a Volunteer Profile. You can download one via the link on the right.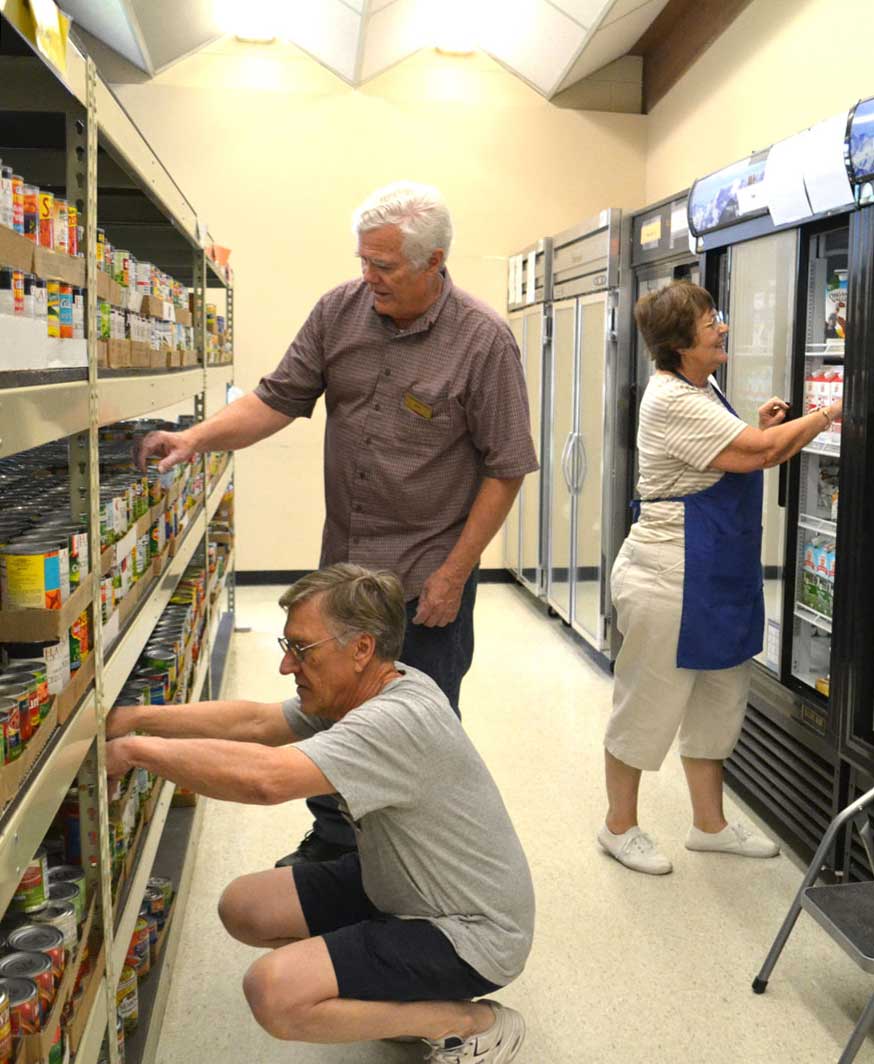 Contact us today to get involved
Sign up for email updates
You will receive a confirmation email soon after clicking the Subscribe button. Thank you for you interest in Community Table!
Quick Links to Get Involved