Direct Financial Support
is Critical to our Mission
The gift you give today will help us end hunger in our community and will help ensure that no plate is empty during this time of gratefulness and giving.
Financial contributions help us purchase bulk quantities of food at significantly discounted or wholesale prices. They also provide us the ability to purchase healthy, perishable items like fresh dairy products, vegetables and fruits.
WANT TO MAKE A DONATION IN MEMORY OR HONOR OF SOMEONE or have other special instructions? Please provide this information in the Special Instructions to the Seller section at the top of the credit card information page. Please provide your address and the name and address to notify the honoree or their family of your gift. If you have any questions about how to make an honor or memorial contributions, please contact Leanne Cadman at lcadman@cotable.org.
Some examples of how your donation can help:
$25 provides a complete Thanksgiving meal for a family
$25 provides bus passes for clients needing transportation on their path to self-sufficiency
$120 provides weekend food for one child for one school year in the "Feeding the Future" program
$250 provides fresh fruits and vegetables for one month of a Mobile Pantry site
$400 provides once-a-month, emergency food for an individual for a year
$400 provides three weeks of fresh milk for 750 households
$700 provides once-a-month, emergency food for a family of 4 for a year
Interested in making a monthly recurring donation to Community Table?
For those who would like to make recurring donations, please select one of the amounts below, select how you would like your donation to help, then click the subscribe button.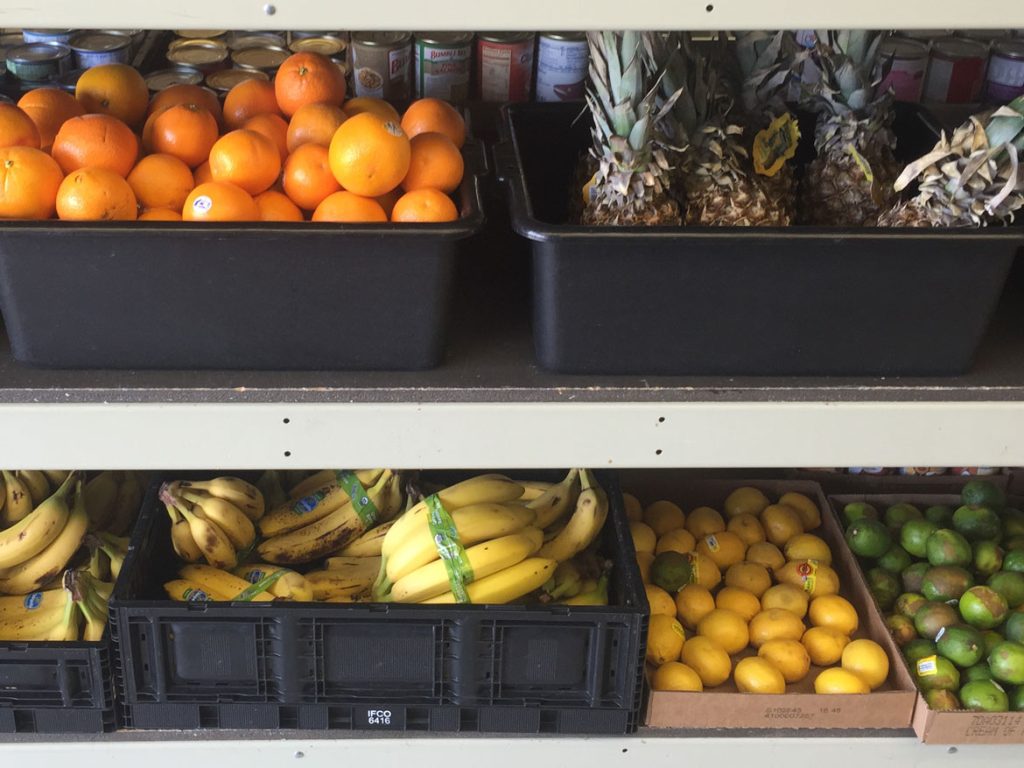 Want to help in other ways?
Donate Items
Community Table accepts only food and personal care items.
Item donations are accepted Monday – Friday, from 9:00 AM to 4:00 PM.
We discourage large, bulk items that require breaking down into smaller quantities. Meal-size items preferred. We CANNOT accept clothing or household items (strollers, ski boots, stuffed animals, vases, pots and pans, etc.) NO MEDICAL SUPPLIES.
Canned fruit
Peanut butter
Toothbrushes
Toothpaste
Mouthwash
Lotion
Shampoo
Conditioner
Body wash
Bar soap
Fresh Produce
Apples
Oranges
Bananas
Bell peppers
Onions
Tomatoes
Potatoes
Shelf-Stable Food
Canned fruit (peaches, pears, apricots)
Canned refried beans
Spaghetti sauce
Condiments (catsup, mustard, mayonnaise)
Dry cereal
Personal Care Items
Toothpaste (any size, including travel)
Toothbrushes
Feminine products (pads, tampons)
Body lotion (any size, including travel)
Shampoo (any size, including travel)
Body wash (any size, including travel)
Deodorant (any size, including travel)
Diapers
Breakfast Items
Cereal bars
Oatmeal packs
Pop tarts
Lunch Items
Single serve microwavable meals
Peanut butter
Mac & cheese
Snack Items
Granola bars
Fruit cups
Pudding cups
Raisin packs
Microwave popcorn
Meat sticks
School supplies
Composition notebooks
Post it stickies'
Hand anitizer
Colored pencils
Pens
Colored markers
Crayons
Glue sticks
Small personnel hygiene items (body wash, deodorant, toothpaste, toothbrushes. Shampoo, conditioner, lotion)
Socks, underwear (sizes preschool through grade 5)
Hold a Food Drive
To hold a food drive within your faith community, business, civic organization, or school, call 720-573-6300 or click here to email  and we will get back to you as soon as possible.
You may also download our Food Drive Packet and a customizable Food Drive Flyer.
Fundraising Events
Many organizations help raise funds for the Food Bank each year. If you or your business is interested in hosting a fundraiser for Community Table, please download the Guidelines here.
Important Information for Our Donors