Bridges to Opportunity, a Self-Sufficiency Program
Bridge: verb ___/brɪj/
as in: to bridge the gap/gulf, etc › to make the difference between two things smaller.
Bridges to Opportunity can help those struggling to meet basic needs by providing compassionate and friendly one-on-one help. Bridges staff can assist in applying for public benefit programs, connect you to needed services, resources and financial assistance programs.
Contact the Bridges to Opportunity Staff:
Gretchen Parker, Program Director: 720-437-6388 or gparker@cotable.org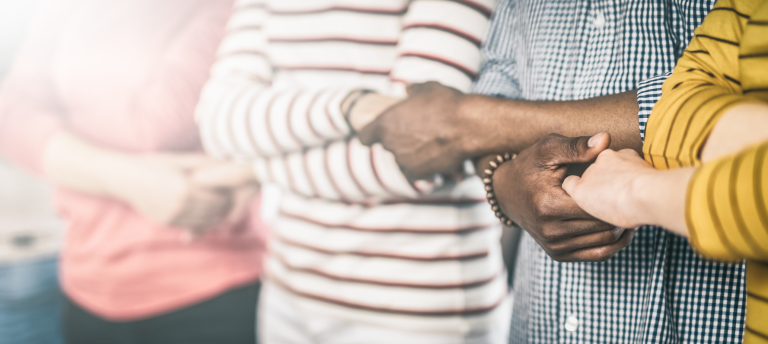 SNAP, Medicaid and Other Public Benefits Assistance
Public benefits help fill in the gaps by providing extra income and support for you and your family. Bridges staff will work with you one on one to complete applications for programs such as SNAP, Medicaid, adult financial, family financial assistance, LEAP, SSI and SSDI disability programs, housing applications. We can also assist in completing and submitting public benefit renewal paperwork.
Community Resources & Referrals
For services not offered by Bridges to Opportunity, we provide resource information and referrals to help you learn about programs and services in your community. Are you looking for information about housing programs, clothing banks, homelessness services, transportation programs? We can help!
GED Tutoring & Test Preparation
A quality education leads to greater opportunities toward goals of self-sufficiency. Individual volunteer tutors assist participants preparing to take their GED test. The Bridges to Opportunity program is the only free GED study center in Northern Jefferson County that has a client computer room. We provide a study site, study materials, and when available, financial assistance to pay for GED testing fees.
The Jefferson County Public Library helps support this program through their own online GED study program. Red Rocks Community College partners to support students preparing to take their test and transition to college opportunities after earning their GED.
Client Computer Room
Our client computer room is a unique service of Bridges to Opportunity. Two laptops, a printer and a phone are available for clients to use independently to search for jobs, submit job applications, write resumes, search for housing, apply for public benefits, build computer skills and connect to community programs and resources.
The computer room is available during food pantry hours, Monday through Friday from 12:00 pm to 3:30 pm.
Additional Programs and Services
– Emergency Financial Assistance for rent, housing deposits, utilities and more.
– Identification Assistance As a partner site for the Colorado Collaborative ID Project, we provide vouchers to cover the cost of obtaining a Colorado driver license or identification card.
– Severe Weather Shelter Network Community Table is a registration site for the Severe Weather Shelter Network. The network provides shelter for single men and women and couples without children living on the streets on life-threatening winter nights. Shelter sites are available from October 1 to April 30 when overnight temperatures are 32 degrees or colder and wet, or 20 degrees or colder and dry. Anyone interested in having access to network shelter sites for the season must preregister in person.
– Energy Outreach Colorado As a partner agency, we guide you through the application process, determine eligibility and authorize bill payments. Energy Outreach Colorado provides bill payment assistance to households across Colorado who are behind on energy bills and are at risk of not having home energy. Payments are made directly to a local utility or fuel company.
For assistance, call or email today!
Gretchen Parker: 720-437-6388 or gparker@cotable.org
Your donation to the Bridges to Opportunity program provides essential funding to assist people in need with housing and utility support, GED preparation, access to computers for job search, assistance applying for public benefits and much more..