Throughout the month of September, every time you buy one of the featured cupcakes, Rheinlander Bakery in Olde Town Arvada will donate $1 to our Feeding the Future program!
The Five Cupcakes Feeding the Future are Mimosa, Peanut Butter & Jelly, Pumpkin Spice, S'Mores and Oreo Crush.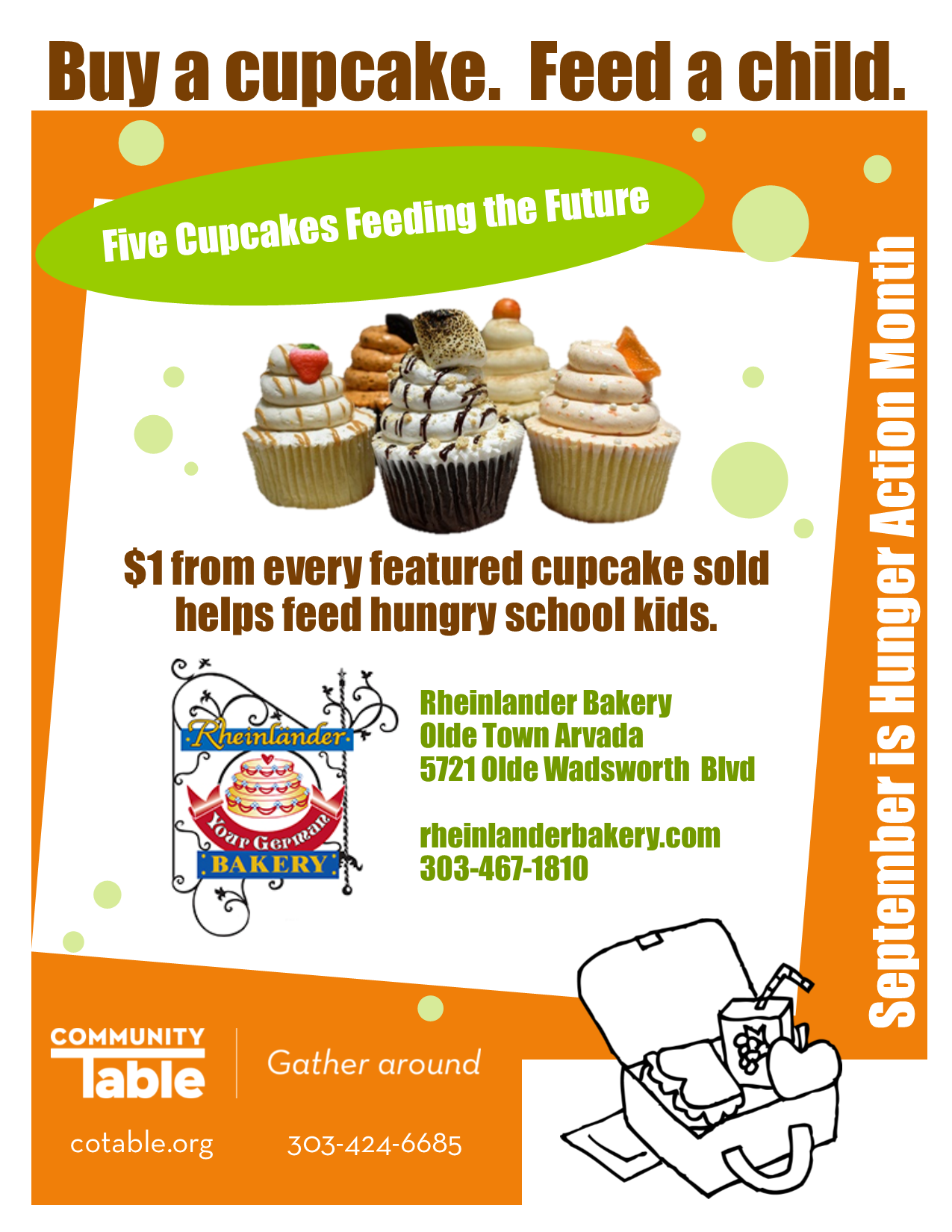 Rheinlander Bakery is also accepting donations.  When you give $5 to help fight hunger, you'll receive an orange Feeding the Future wristband to show your support.  The color orange represents hunger.  In Jefferson County, 1 in 6 children lives in a family that struggles with hunger.
September is Hunger Action Month, a nationwide awareness campaign in connection with Feeding America designed to mobilize people to take action on the issue of hunger.
The campaign brings attention to the reality of hunger and promotes ways for individuals and organizations to get involved in the movement to help end hunger. We encourage you to take action against hunger all month long by donating food and money to local food banks, volunteering your time to fight hunger and by spreading the word and educating others about the issue of hunger.
In Colorado, 1 in 11 (9.2%) people struggle with hunger and do not always have enough money to buy food.